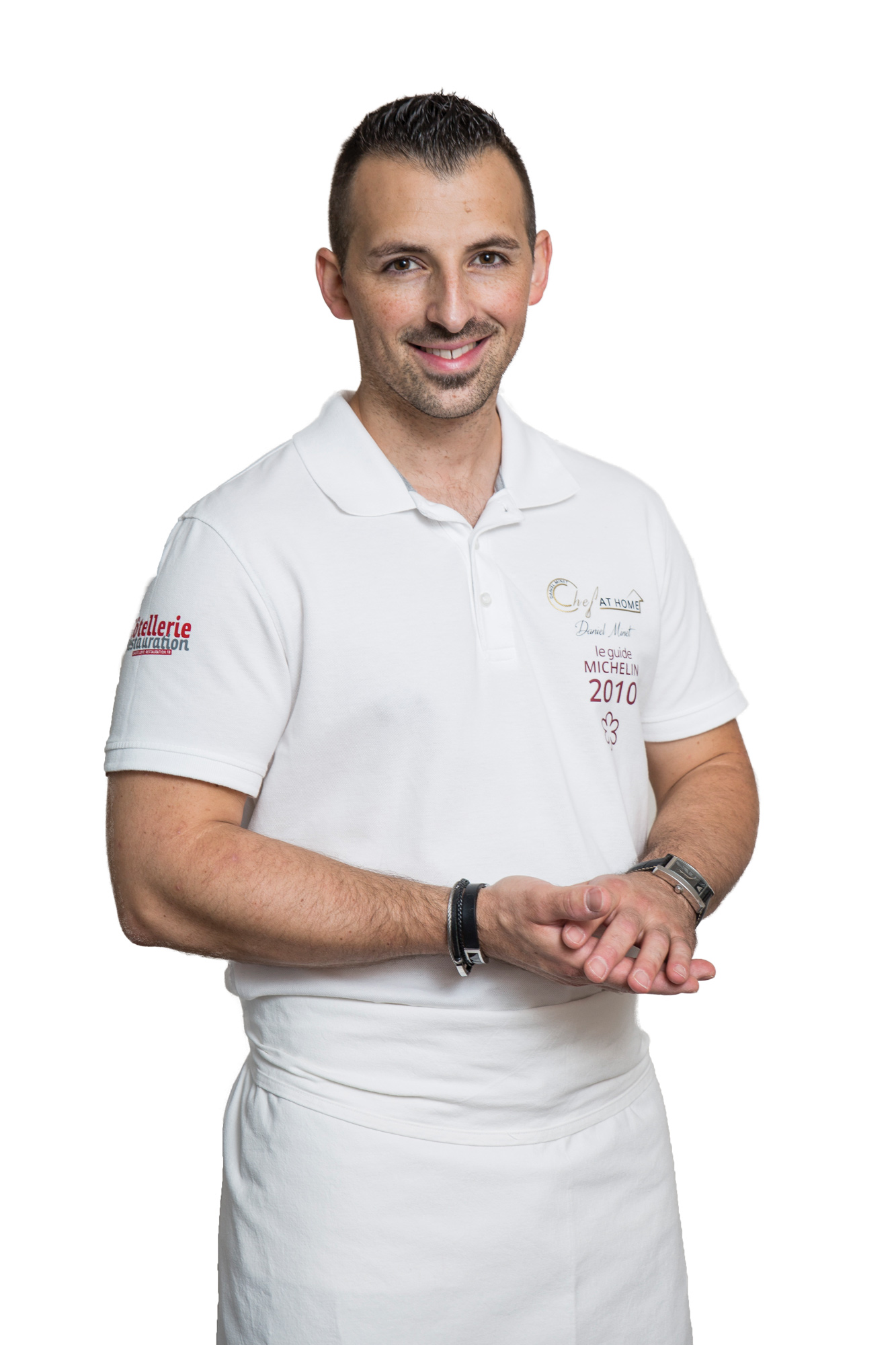 Live a unique culinary experience at your home!
Daniel Minet "youngest Chef of France Michelin Star 2010" will be your Private Chef for all your events, from 2 people!
A gourmet meal or a cocktail dinner in your privacy so that you can fully enjoy your guests.
A cooking or pastry lesson at home in which the chef will share his passion for you to discover tricks that will change the way you approach cooking and baking.
The Chef will make every effort to make you spend culinary moments of exception and unforgettable.
Discover the three menus proposed by the chief, « Au fil du temps, Les Incontournables and le Grand Huit ».
They evolve with the seasons and the inspiration of the chef.
A tailor-made service is possible according to your tastes and your desires of the moment.
A cocktail dinner where flavors and creativity will be at the rendezvous, served in fun and modern containers, the chief guarantees you beautiful visual and taste surprises.
A unique and friendly experience awaits you with chef Daniel Minet. He will share his passion, discover techniques and skills, all in a relaxed and warm atmosphere. A real evolution in your approach to cooking and baking that will delight you and your guests. The courses change with the seasons and the techniques.
For any message, information or reservation, you can contact me using this contact form or directly by phone.
Thank you.