Initiation cooking and pastry at home
A unique and friendly experience awaits you with chef Daniel Minet. He will share his passion, discover you techniques and tricks, all in a relaxed and warm atmosphere. A real evolution in your approach to cooking and baking that will delight you and your guests. Lessons and techniques change with the seasons.
The ingredients of the pastry lesson are included in the price, with regard to the cooking lesson, a extra for raw materials will be established at cost price.
You will have the pleasure to taste with your loved ones the fruit of what you will have realized during the lessons.
The duration of the courses is 3H30 and 7h for the premium training, with of course a relaxing break in the middle of the initiation.Schedules will be defined with you according to your availability.
A tailor-made lesson is possible, explain to the Chef the preparations or products you want to master, he will adapt the course to your request.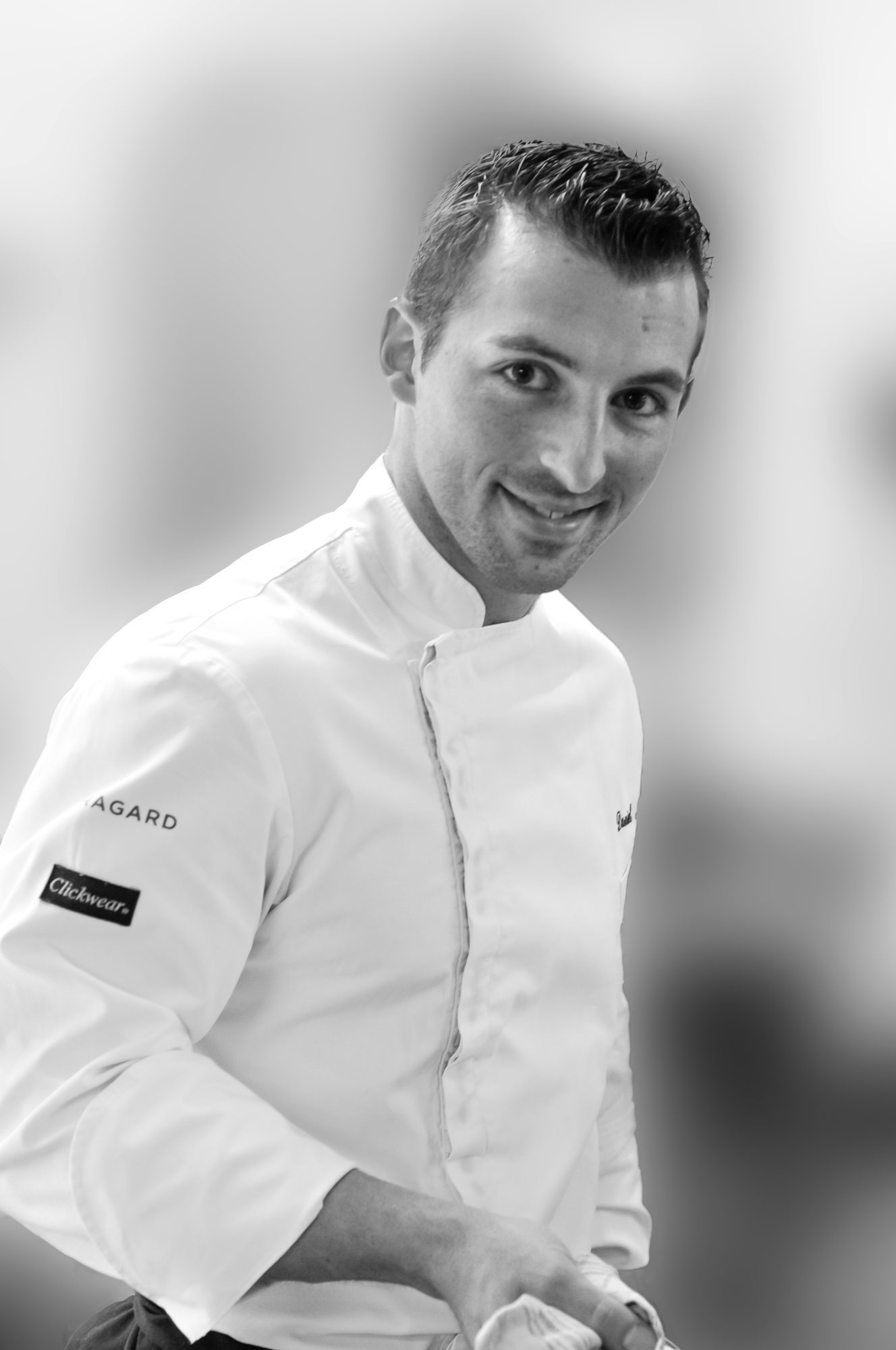 Product selection
Cutting, cooking vegetables
garnish of the moment
Fish, cooking, sauce
Meat, cooking, juice
Dressing a plate
Prices
1 people : 105€/person
2 peoples : 95€/person
3 peoples : 85€/person
(Excluding raw materials)
Seasonal Entremet (4 elements)
for the 4h break…
Macarons
Prices
1 people : 120€/person
2 peoples : 110€/person
3 peoples : 100€/person
(including raw products)
Cooking class at the morning
1 hour of break that will allow you to taste the salty preparations made in the morning
Pastry lesson at the afternoon
Prices
1 people : 240€ / person
2 peoples : 230€/ person
3 peoples : 220€/ person
(including raw products)
For any message, information or reservation, you can contact me using this contact form or directly by phone.
Thank you.