Initiation to cooking and pastry making" courses at home
from 3 people
A unique and convivial experience awaits you with the Chef  Daniel Minet. He will share his passion with you, discovering techniques and tricks of the trade, all in a relaxed and warm atmosphere. A real evolution in your approach to cooking and pastry-making that will make you and your guests happy. The courses and techniques change with the seasons.
The ingredients for the pastry course are included in the price, for the cooking course, a fixed price for the raw materials will be established.
You will have the pleasure of tasting with your family and friends the fruit of what you have made during the course.
The duration of the course is approximately 4 hours. The times will be defined with you according to your availability. I recommend starting the course in the afternoon at 3pm and finishing around 7pm so that you can enjoy your preparations afterwards, for dinner.
 A tailor-made course is possible, explain to the Chef the preparations or products you wish to master, he will adapt the course to your request.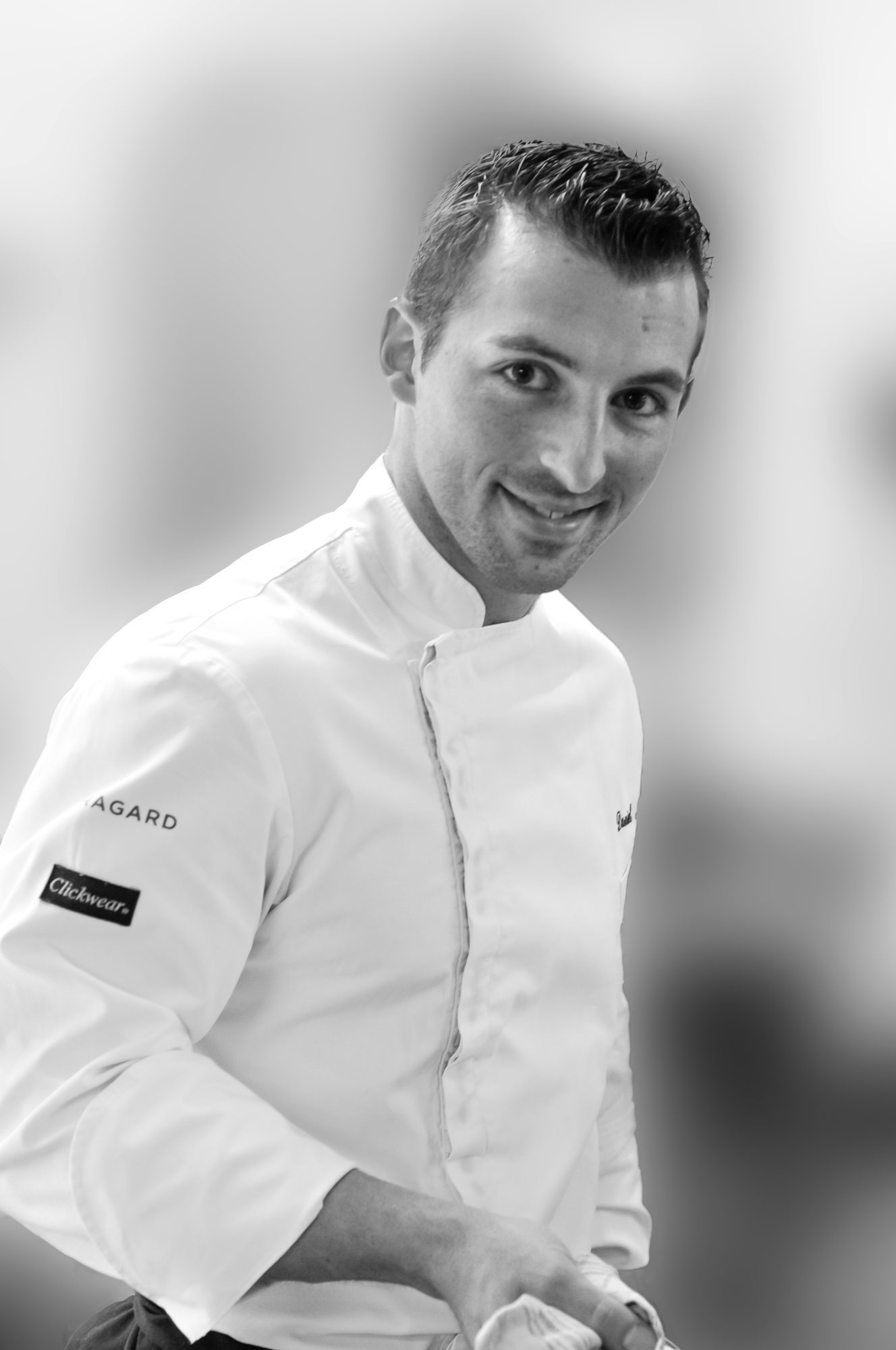 Preparation of a starter and a main course
Prices
3 people: 85€/pers
4 people: 80€/pers
5 and 6 people: 75€/pers
(Prices excluding raw materials – cost of raw materials from 20€/pers)
"Entremet de saison, for the 4h, macarons, mignardises, dessert à l'assiette, pre-dessert…", here are some examples of sweet creations.
At the time of booking, we can choose together what you would like to work on.
Prices
3 people: 100€/pers
4 people: 90€/pers
5 and 6 people: 85€/pers
(Raw materials included)
For any message, information or reservation, you can contact me using this contact form or directly by phone.
Thank you.